Diving at the Hilma Hooker
Mon, Apr 22, 2013 at 12:00AM
---
On this week's diving adventure, we're visiting the Hilma Hooker in the Caribbean!
The Hilma Hooker launched on May 21, 1961 in the Netherlands by the name Midsland. She was not named Hilma Hooker until the San Andres shipping line of Columbia renamed her in 1979 after purchasing her from the Seacoast Shipping Corporation of Panama.
The ship had several engine problems during the summer of 1984 and was towed to Kralendijk, Bonaire for what was meant to be a brief docking at Town Pier. Unfortunately the Hilma Hooker had been under close surveillance by drug enforcement agents for the last several months.
Drug enforcement agencies had kept her under close surveillance for the last several months and were able to board the ship when her captain was unable to provide the necessary registration papers. Authorities found 25, 000 lbs of marijuana, and detained her captain and crew, the owners of the ship were never found.
The Hilma Hooker was neglected for several months while she remained in port as evidence and began to fill with water. Local authorities and mariners feared she would become a hazard to incoming ships. She was towed to anchorage on September 7, 1984 after several salvage attempts and disappeared on September 12, 1984 at 9:08 am.
Divers can now visit her site in an area between two coral reef systems known as Angel City. She rests in 100 feet of water and is considered to be one of the best dive sites in the Caribbean.
Have you dived at the Hilma Hooker before? Share your stories and photos with us in our comments section or on our Monterey Boats Facebook and Twitter pages!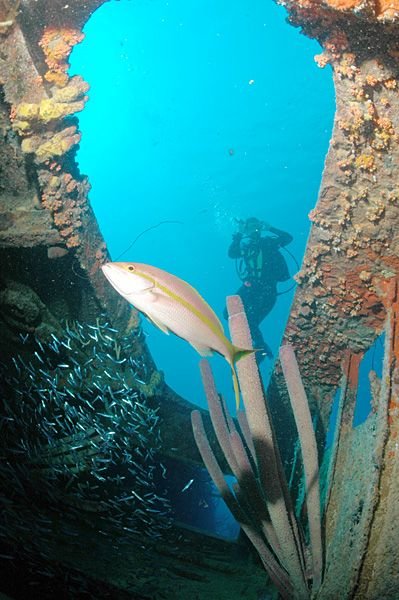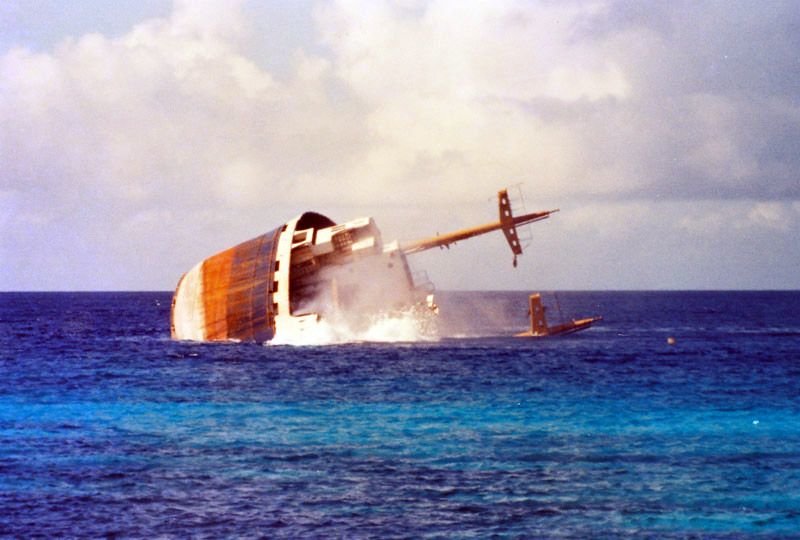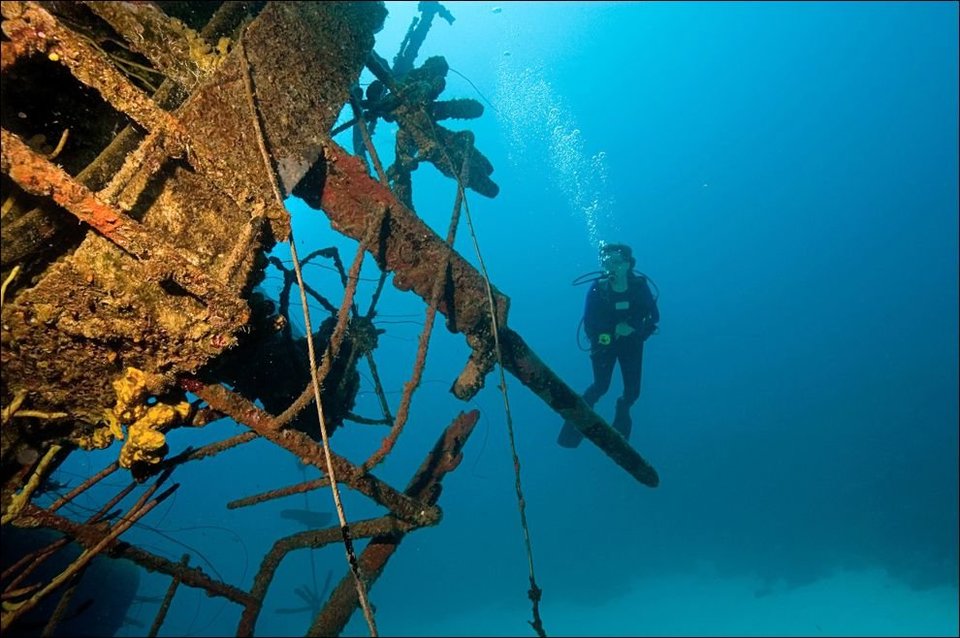 ---
Bookmark & Share
---
User Comments
Be the first to comment on this post below!