Colorful Reefs Around the World
Fri, Jan 31, 2014 at 12:00AM
---
Snorkeling and diving are two of our favorite Summer activities. We love the colorful schools of fish and the bustle of life at the reef. If you're looking for a great reef to explore, find one in today's blog! We're exploring 4 of the world's most colorful reefs.
On the top of our list is The Great Barrier Reef in Australia. It's located just off the coast of Queensland and is made up of more than 2,900 individual reefs and 900 islands. The reef is so large that it can actually been seen from space! Take a trip here this summer to swim with dolphins, whales, turtles and eels, along with 1,500 species of fish and more than 400 species of coral.
Next we're going to check out the Great Blue Hole of the Belize Barrier Reef. It's a popular scuba diving and snorkeling spot that brings in about 130,000 visitors each year. The Great Blue Hole is a sinkhole that measures 300 meters across and 125 meters deep.
On the opposite side of the world is the Red Sea Coral Reef, off the coasts of Israel, Saudi Arabia and Egypt. It's thought that its fringing reefs are 5000 to 7000 years old. The Red Sea Coral Reef spans more than 1,200 miles and has more than 40 species of sharks and several other vibrant marine species.
Next is the "Big Yard" in the Bahamas, more properly known as the Reef of the Andros Bahamas. It's the third largest of the barrier reefs on our list. On the island, try wall diving and blue hole diving, two favorite activities of local islanders.
Our last destination is the New Caledonia Reef in the South Pacific. It's the smallest reef on our list but it's still a great place to snorkel and dive. More than 1,000 species claim this reef as their home and several new species are discovered each year. The reef is a main nesting site for the Green Sea Turtle. We look forward seeing pictures of your adventures on Facebook!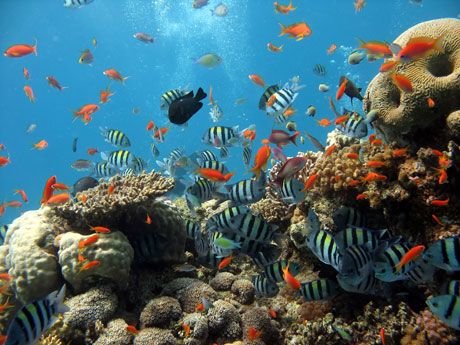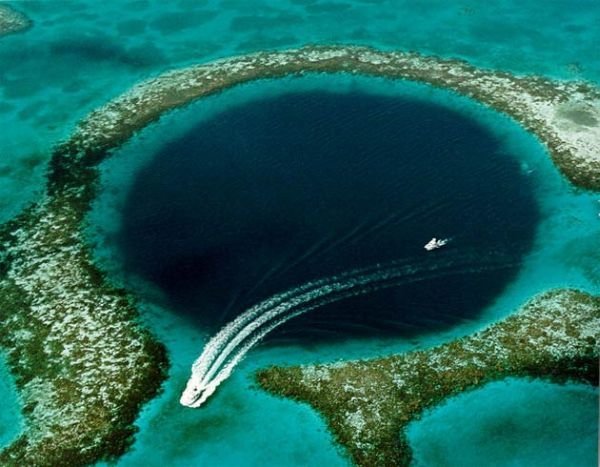 ---
Bookmark & Share
---
User Comments
Be the first to comment on this post below!