Captain William Kidd
Mon, Aug 27, 2012 at 12:00AM
---
Today's blog sets sail with Captain William Kidd who was a Scottish sailor from Dundee, Scotland. Interested in a pirate that we have not blogged about yet? Remember to share their name with us in our comments section or on our Monterey Boats Facebook page!
Our first official records of Captain William Kidd do not surface until 1689 when he was an active member of a French-English pirate crew who controlled the waters of the Caribbean. During a voyage the crew mutinied and left their Captain in the Caribbean waters, setting sail for Nevis, an English colony. The ship was renamed the Blessed William and now employed William Kidd as its new captain. It is speculated that Kidd became captain either due to a vote amongst crew members or an appointment by Christopher Codrington, governor of Nevis. Governor Codrington urged Captain Kidd and his crew to attack the French Island of Mariegalante. They succumbed to the governor's request, destroying the islands sole town. The crew was allowed to keep the 2,000 pounds of Sterling gained in the conquest.
Despite his conquest on the French Island of Mariegalante, Captain Kidd's first act of piracy was not recorded until September of 1696. Captain Kidd and his crew set sail towards Bab-el-Mandels, a port located at the southern entrance to the Red Sea where they are reported to have attacked a Mughal convoy. The attack was unsuccessful like many of Kidd's other attempts.
Another recorded act of piracy by Captain William Kidd occurred on October 30th of 1697 when he killed one of his crew members that had urged him to attack a Dutch ship as a way of sending a strong message. Captain Kidd refused to attack, calling his crew member a "lousy dog." The crewmember replied, "If I am a lousy dog, you have made me so; you have brought me to ruin and many more." Captain Kidd threw a bucket at his head during a verbal exchange. The crewmember suffered from a fractured skull and died the next day.
Admiralty law in the 17th century called for captains to act violent towards their crew members but never permitted murder as an appropriate use of power. Captain William Kidd was not bothered by admiralty law and is quoted saying, "I have good friends in England that will bring me off for that."
Captain William Kidd's reign came to an end on his return to New York City when he learned he was a wanted pirate. On his way to New York City he abandoned his marked ship, Adventure Time in the Caribbean Sea and left various treasures on Gardiners Island. One of Kidd's investors, Bellmont was afraid of potential piracy accusations that could surface due to his involvement with Kidd. To avoid these accusations he lured Kidd into the Boston harbor and had him arrested on July 6 of 1699. Kidd was placed immediately into Stone Prison where he spent his time in solitary confinement. After a year in prison he was sent to England for questioning. Kidd was kept in Newgate Prison while he awaited trial. Despite the assistance of two attorneys, Kidd was convicted of murder along with 5 acts of piracy. Captain William Kidd was hung on the 23rd of May in 1701 at Execution Dock in London.
The hanging of Kidd did not go according to plan as the rope broke the first time forcing the hangman to hang Kidd a second time. Captain William Kidd's body was left on display for three years at Tilbury Point in an iron cage over the River Thames.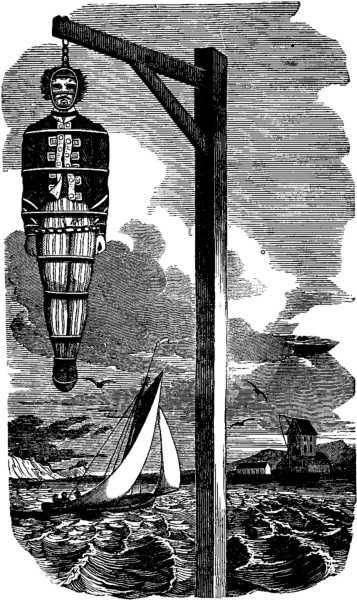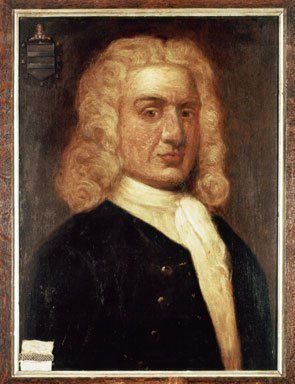 ---
Bookmark & Share
---
User Comments
Be the first to comment on this post below!