What Does Your Boat Name Say About You?
Tue, Jun 10, 2014 at 12:00AM
---
The Mayflower, the Santa Maria, even the RMS Titanic—we all know the stories of these ships and the names associated with them.
It might seem like no big deal, but the name you choose for your boat can be just as telling as the clothes you wear, the food you eat and the people you spend time with!
So what exactly does the name say? That's up to you. It can reflect your personality or a newfound mindset, dedicate itself to someone in your life or celebrate your favorite hobby. Names like "Aquaholic" and "Fantasea," for example, suggest a lifelong love of the ocean and a spirit of adventure. "Seas The Day" or "Second Wind," on the other hand, evoke feelings of a revitalized spirit. Don't worry about your name being too generic, or common—if it means something to you, it's right.
And unlike with a license plate, you'll never have to worry about your meaningful name being taken!
If you need some inspiration, check out the Boat Owners Association of the United States (BoatUS) 2014 List of Top Ten Boat Names:
Serenity
Second Wind
Island Girl
Freedom
Pura-Vida
Andiamo
Island Time
Irish Wake
Happy Hours
Seas the Day
You can view the lists from year to year here: http://www.boatus.com/boatgraphics/names_top10.asp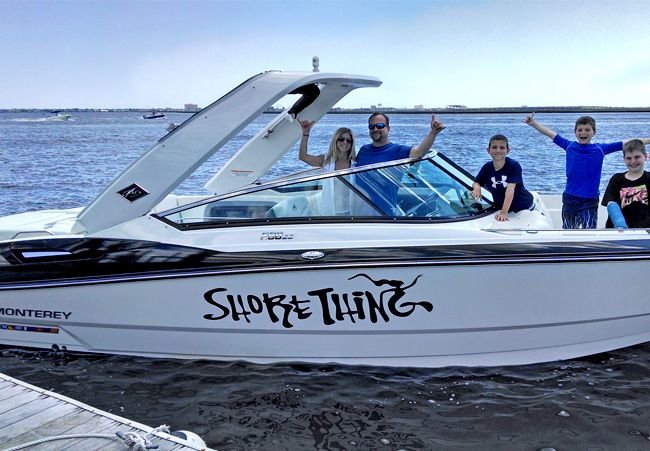 ---
Bookmark & Share
---
User Comments
Be the first to comment on this post below!