Exploring the North America
Mon, Nov 12, 2012 at 12:00AM
---
Our next adventure on Shipwreck Trail in the Florida Keys is the wreck of the North America.
The exact identity of this ship is not known but is believed to be a ship named the North America, owned and built by James B. Hall of New York and George S. Hall of Bath, Maine.
She was lost on November 25th of 1842 while carrying her crew, dry goods and furniture from New York to port in Mobile, Alabama. The lifespan of the ship was relatively short as she was completed in 1833, nine years before her wreck.
Fortunately her crew along with all of her belongings were saved and salvaged from the wreck during a three day effort.
Today the ship can be found resting just north of the Delta Shoals and east of Sombrero Light in just 14 feet of water.
When you visit the wreck you can view the ships 2 decks, 3 masts and its 29 foot beam. The complete wreckage site is 112 feet long and 35 feet wide.
Snorkelers and divers will also enjoy a mix of marine life that include barracuda, angelfish, parrotfish, nurse sharks and moray eels in addition to an abundance of coral species.
The site is labeled for novice diving and snorkeling. If you're not an experienced diver, no worries, visibility is perfect for snorkeling and underwater photography! Have a great time and remember to share your photos with us!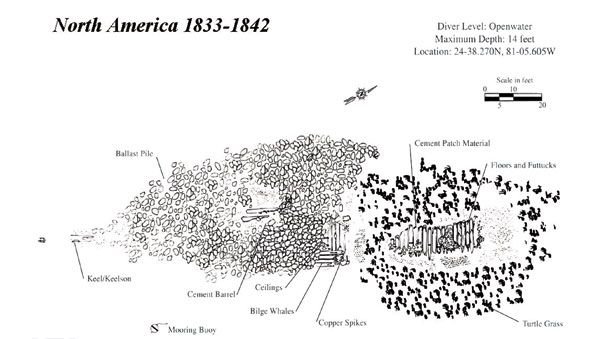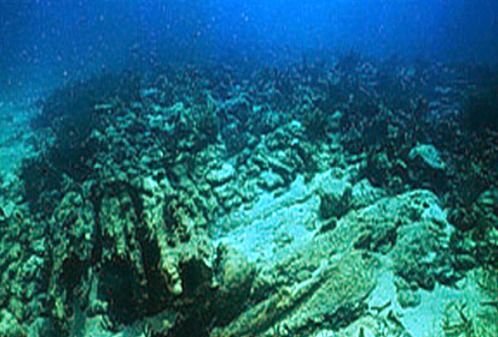 ---
Bookmark & Share
---
User Comments
Be the first to comment on this post below!