Delicious Clam Chowder
Mon, Nov 05, 2012 at 12:00AM
---
Now that it's time for cooler days and chilly nights, we thought it was perfect timing for a Clam Chowder recipe from AllRecipes.com! Do you have your own recipe for Clam Chowder? Send it to us on our Facebook or in the comments section of our blog. We would love to hear from you!
Ingredients:
Clams, Minced (Can- (3) 6.5 Oz)
Onion, 1 C
Celery, 1 C
Potatoes, 2 C (Cubed)
Carrots, 1 C (Diced)
Butter, ¾ C
½ n ½ Cream, 1 Qt
Red Wine Vinegar, 2 Tbs
Salt, 1 ½ Tsp
Black Pepper (Ground), To Taste
If you are using canned clams, drain juice into a large skillet containing the onions, potatoes, celery, and carrots. Add 1 cup of water, and cook on medium until clams and vegetables are tender.

Using a saucepan, melt butter using medium heat. Grab a whisk and begin to add flour, mix until smooth, and then add in cream and stir rapidly until texture is thick and smooth. Gradually stir in clam juice and vegetable mixture, and heat. Do not bring to a boil.

Add in clams before serving, do not allow them to overcook as they will become tough. Once they are heated, stir in red wine vinegar and season to taste with salt and pepper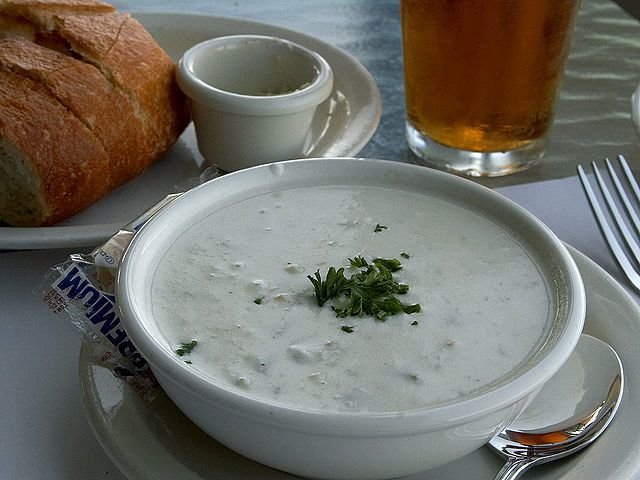 ---
Bookmark & Share
---
User Comments
Be the first to comment on this post below!