MERCURY MARINE HONORS MONTEREY BOATS
Sun, Sep 07, 2014 at 12:00AM
---
FOR IMMEDIATE RELEASE
Contact: Rene' Moore
Monterey Boats
352.528-2628, ext. 219
Rene.Moore@montereyboats.com
MERCURY MARINE HONORS MONTEREY BOATS
Williston, FL- Monterey Boats recently celebrated their 30th anniversary at their 2015 Model Year Dealer Conference at the Boca Raton Resort & Spa in Boca Raton, Florida.
A high note of the event was the surprise presentation of an award by Kevin Grodzki, President of Mercury Marine Sales, Marketing, & Commercial Operations to Charles and Jeff Marshall, Co-Chairs of Monterey Boats, commemorating Monterey's 30th year in business and partnership with Mercury Marine. "We are incredibly humbled and honored to have had such partners as Mercury Marine," said Charles Marshall. "Monterey Boats is very lucky to have such amazing vendors, staff and dealer partner networks that work so hard to make Monterey Boats the success that it is. They each invest so much to help make our brand what it is, and to help Monterey Boats remain the leader in the recreational marine industry!"
In 30 years, Monterey Boats has endured and overcome many challenges and changes. With the support of our partners, dealers, and our staff, Monterey Boats has achieved the reputation as being one of the best boat builders in the industry. We are deeply honored and want to give big thanks to our staff, vendor partners, and representing dealers. As a result of their hard work and dedication to the brand, Monterey Boats is poised for great success in the years to come. We would also like to extend a special thank you to our customers and owners for the loyalty and trust they've shown us for the past 30 years.
Monterey Boats, a leading independent boat manufacturer, has specialized in building premier quality sport boats, super sports, cruisers and sport yachts. Monterey's current line features 26 models ranging from 18' to 41', including our exciting new outboard models. Monterey has a growing worldwide dealer/partner network, a dedicated staff of more than 500 skilled boat builders, and is an industry leader in designing and building superior stern-drive pleasure boats. In 30 years, Monterey has produced well over 35,000 boats and generated over one billion dollars in sales. Every Monterey boat is also NMMA certified and backed by its exclusive MVP Lifetime Limited Warranty to assure the ultimate in customer confidence and satisfaction.
For more information on Monterey Boats, visit www.montereyboats.com, or contact Rene' Moore: phone 352-528-2628 Ext. 219 or email: Rene.Moore@Montereyboats.com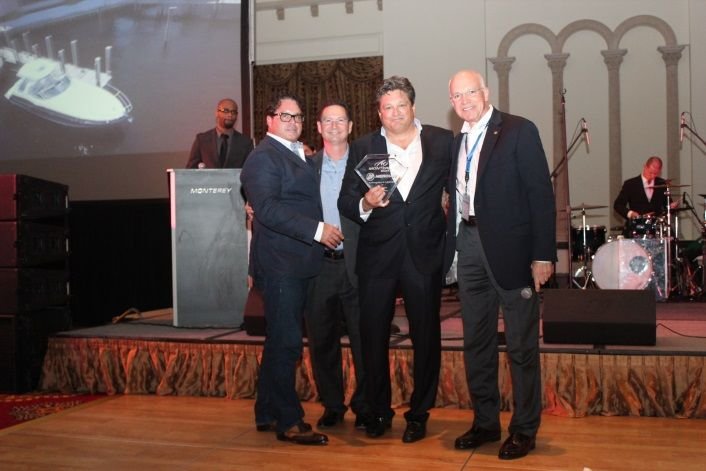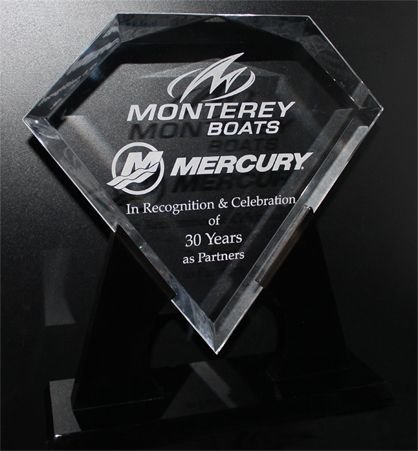 ---
Bookmark & Share
---
User Comments
Be the first to comment on this post below!