Print
Location:
Moncton Coliseum
Moncton, New Brunswick E1C 3T1
Date:
3/31/2017 to 4/2/2017
Website:
http://www.monctonboatshow.ca/
Share:



Event Description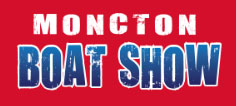 The water is waiting! Discover all the ways you could be spending time on the region's many waterways. Shop for the boat of your dreams, with something to satisfy every taste and budget. Our dealer Quartermaster Marine will be participating in this year's show, so stop by and see them while you're there!
DATE & TIME
Friday, March 31
12:00 noon – 9:00 pm
Saturday, April 1
10:00 am – 6:00 pm
Sunday, April 2
10:00 am – 5:00 pm
Map & Directions